I spent the morning of October 11 railfanning, mostly camped out on the CN mainline through Winnipeg.
I arrived at 08:25 and there was a headlight in the distance, an eastbound manifest freight led by CN 2597 and CN 5762 (85 cars)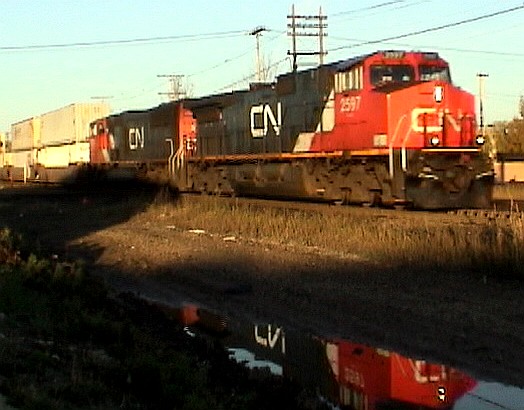 I like how I caught the reflection. It was intentional, even
Right after that freight passed, a CN work crew arrived and started working on a crossover switch. It was obvious to me that nothing would be coming for a while, so I went downtown to the CP yard. I saw a little MOW crane pushing a gondola and pulling a flatcar through the yard, and a couple of CP GP9s were working the yard at 09:49 (1587 and 1503):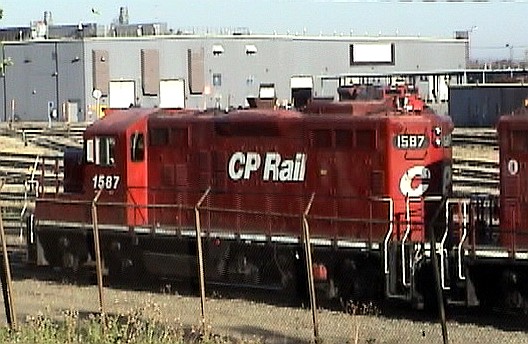 These were the units I saw in the yard: CP 9302, CP 9103, CP 5398, LLPX 1502, CP 5773, CP 6010, CP 5626, CP 5687, CP 5826, CEFX 1020.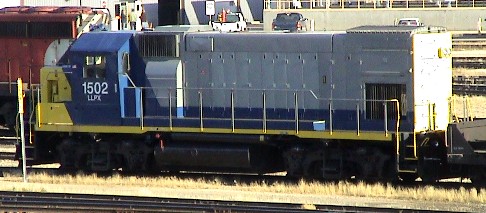 Back to CN. The work crew said they had to clear out for 11 AM, so I was hoping it was the
Canadian
coming through. It wasn't. 11:05 : CN 5795, CN 5274 (102 cars)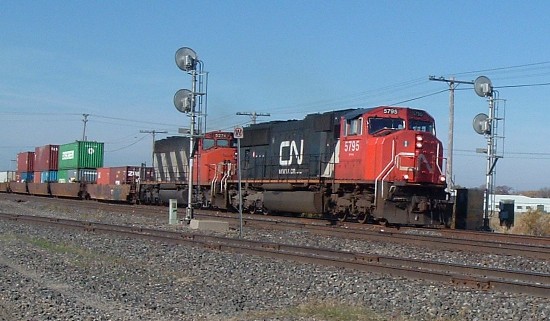 2005/10/11 11:27 : CN 5665, CN 5538. I was trying to video them threading through the diversion created by the overpass construction on highway 90.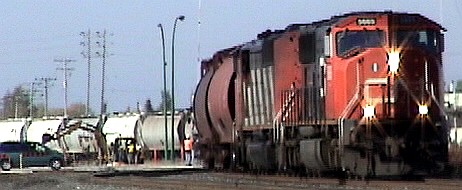 I heard a horn blowing, which was unusual because CN doesn't blow its horn in this area. It turned out to be a northbound CP freight on the La Riviere sub crossing the diamond. 11:36 : CP 1128, CP 3028 (30 cars)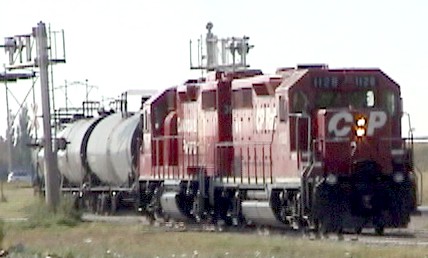 2005/10/11 11:59 : CN 5343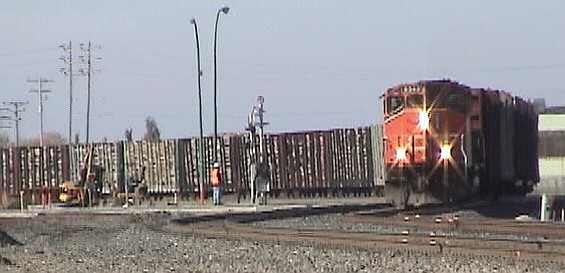 This train had a meet with a westbound at 12:00 : CN 5756, CN 2443, CN 1440 (113 cars)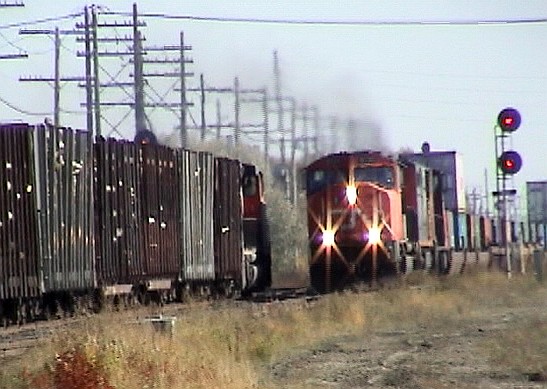 Love those GMD1's!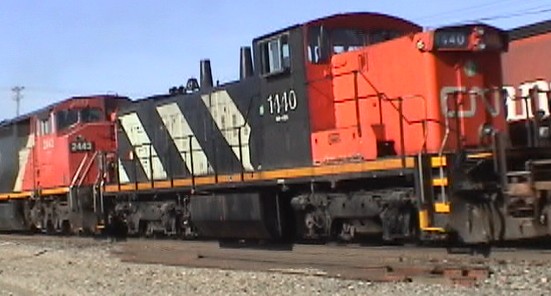 Finally, one more westbound with a CP unit trailing. 12:13 : CN 5649, CP 6035 (88 cars)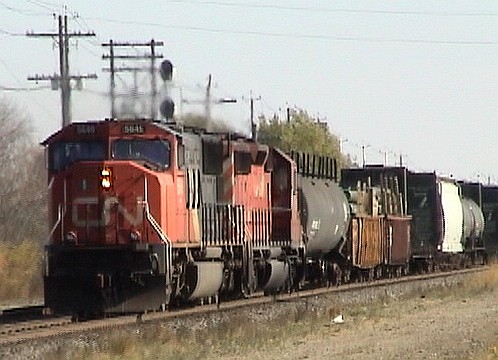 Not a bad morning! Here's a video showing the trains going through the shoo-fly track.
Just One More Thing
Here are some
books about Winnipeg
 on Amazon.